Serbia has closed the second tier of Nations League after a win at its home by scoring a 2-1 win over their neighbors Montenegro. They are in on promotion and currently at the top of group four in C League. The Serbian team who won the goals in the first half of the game from Aleksandar Mitrovic and Adem as Ljajic have total 11 points which they achieved by playing 5 games, their points are 4 more than the team of Montenegro who cannot clinch the first stop now.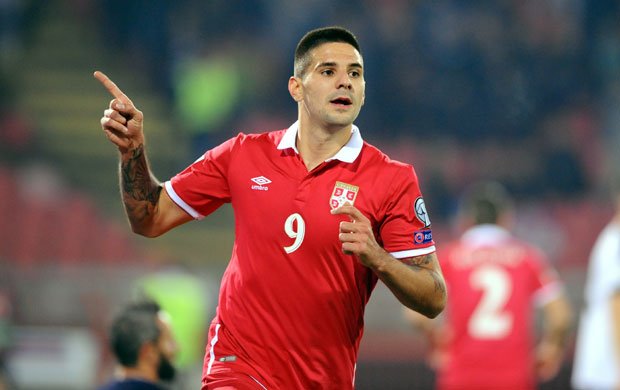 If Romania will fail in defeating the visiting team of Lithuania in the kick of 1945 GMT, then Serbia will automatically get promoted to the top spot. Romania has 6 points after playing 4 games. Mitrovic and Ljajic, who also failed to hit on a penalty, managed to put their team in the driving seat but after this when Stefan Mugosa pulled 1 back in the 70th minute, both of them were forced to hang on.
However, 2 minutes later, Aleksandar Mitrovic succeeded in doubling the lead as he hit an outstanding header after turning and twisting in the mid-air in order to meet a teasing Kolarov cross from the left side. Supported by a small but berserk group of fans, Montenegro looked much more purposeful after the interval and their striker Movies fired an exceptional into net's roof from a distance of 10 meters.
The real game started in the last 15 minutes and the game became very thrilling and nail-biting because they were eyeing on another goal after Mugosa fired one and were very close to a draw. But Serbia managed to defend the match in the last 15 minutes. After the final whistle was blown the muted supporters of Serbia went berserk and the celebration was triggered.