Damir Skomina of Slovenia has been acknowledged as the best referee in football in the world this year. The recognition has been given by the International Federation that records history and statistics in football. He got selected by a team of experts from 90 nations across the world. The referee from Slovenia who is currently 43 years of age has scored 136 points during the vote. The second place was secured by Felix Brych who is from Germany. He managed to receive the same title in the year 2017. He got a score of 129 points at the vote. It is the first title for Skomina.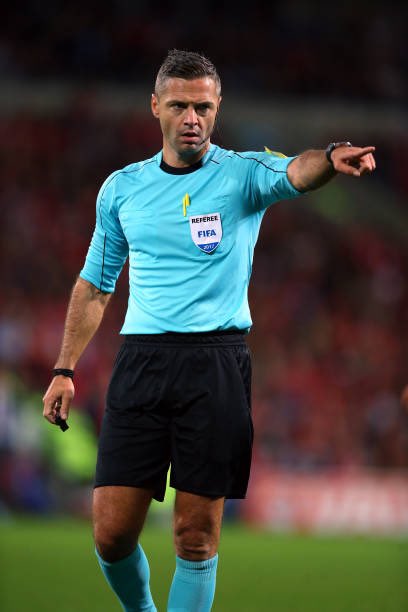 Damir Skomina is also the first referee from Slovenia who has carried out the official duties of the final match between Liverpool and Tottenham Hotspur of the UEFA Champions League held in Madrid on 1st June. He is the 19th holder of the title. It is being presented since the year 1987.
The International Federation of Football Statistics and History has given Skomina this title because of his consistency in course of the entire season. He has performed his official duties in over 530 matches. It includes 301 national league games of Slovenia, 17 games of the European League, 60 international UEFA games, 50 games in Champion league, and finally one world championship game. He has officiated one Olympic tournament as well.
Along with the best referee, The International Federation of Football History and Statics has picked up 2019's best goalkeeper as well. Jan Oblak from Slovenia has been placed in the third position. Alisson from Brazil is in the first place, following Barcelona's Marc-Andre ter Stegen as the second. Jan Oblak who is the goalkeeper for Atletico Madrid has been in the list of top 3 goalkeepers for the previous three seasons.