The Serbia football federation has sacked Mladen Krstajic as their national head coach after suffering a big defeat at the hands of Ukraine by 5-0. The match counted for the Euro 2020 qualifiers and this victory allowed the Ukraine national team to top group B.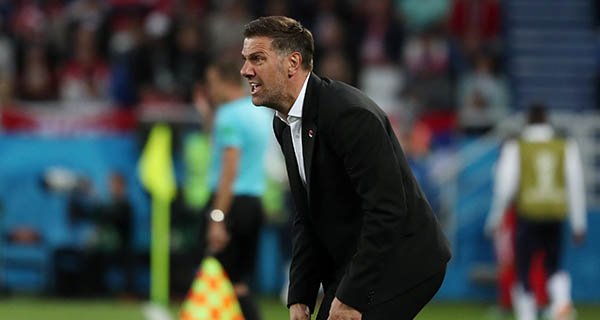 MladenKrstajic was appointed just before the World Cup in Russia and has since then failed to convince the Serbia Football Federation that he is the right man for the job.  Indeed there were a few eyebrows that were raised when MladenKrstajic was appointed as the head coach of the national team despite the fact that he has not held any managerial post in his career. Serbia failed to make it out of the group stage at the Russian World Cup.
So far the Serbia Football Federation has not revealed who is going to manage the team in the future but there are some reports that it will be LjubisaTumbakovic. The latter is a favorite among Serbian fans and is likely to be appointed in the future.
MladenKrstajic said that he is disappointed after being sacked. He said that he had a clear process in mind when it comes to developing the team but unfortunately he was not given enough time. He said that there are some good young players in the Serbia national team and he was working on their development. He believes that he could have achieved something with the team if he was given more time with the national team.
He said that he has started a good work with the Serbian national team and he is sure that the next manager will be able to build on that. He said that there is already a good foundation and that the players need more competitive games to improve.